These webinars are being delivered by staff at The Day Explorer and are aimed at Primary School staff.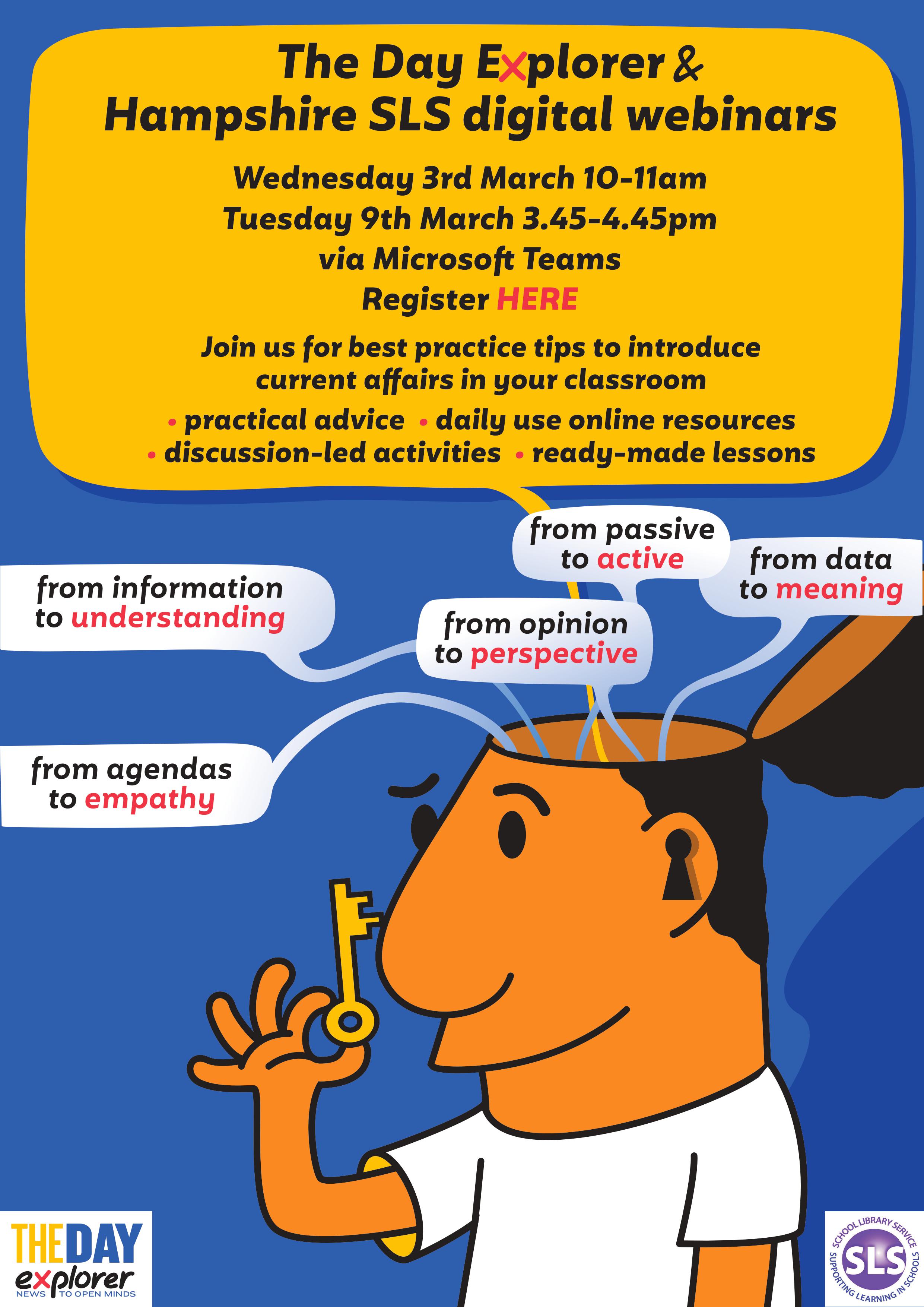 How much do you know about The Day Explorer? As one of our subscribing schools you have access to this fantastic resource; a daily news service for KS2 students, focusing on the big issues and stories transforming our world.  
 To raise awareness of The Day Explorer and how to best utilise it in schools, the School Library Service, alongside staff from The Day Explorer, are holding two free webinars to highlight the opportunities available and consider best practice with this eResource.  
 Wednesday 3rd March, 10-11am 
Tuesday 9th March, 3.45-4.45pm 
To register, please click HERE. An invitation to attend the webinars will be sent out by email after registration. 

 Or in the meantime, to find out your log-in, please email: support@theday.co.uk