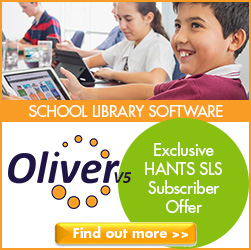 One of our partners, Softlink, have an exciting offer for our schools who may want to change their Library Management System (LMS).  Softlink are offering all of our schools a move to their Oliver or Oliver Junior systems at no cost.
We use Oliver to manage our resources and the activities we deliver to you, we have been working with Softlink over the past few months to explore how Softlink can provide a benefit to you as well.
We are pleased to share this great offer exclusively to our schools, it is fantastic that there is no charge to more over to their Oliver products.
Schools who wish to take up this great offer get a hosted Library Software which links directly to our central Hambase hub as well as full integration with your schools ePlatform site, which makes deploying and managing eBooks and AudioBooks even easier.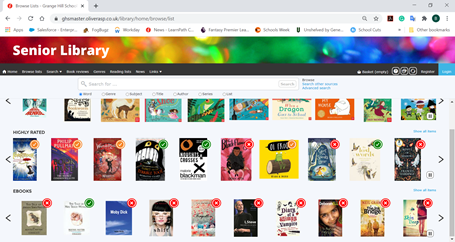 Oliver's sliders to show off your catalogue to your Secondary students
Oliver Junior's new look for Primary students to discover 
Schools can also benefit from increased remote support from Hants SLS with your schools Library software being linked to our Central Oliver Hub, with some new features like the ability to easily import items loaned from us into your Library software in a couple of clicks.

Click 'here' or the top logo to read more about this exciting offer, or contact Softlink sales@softlink.co.uk and use the promo code of HantsSLS to guarantee your new system at our special rate.

(Edited by Andy J Macfarlane - original submission Friday, 6 November 2020, 12:47 PM)