We are pleased to inform you that June's eBook releases are now available on our ePlatform for you. Posters to promote these for both Primary and Secondary are available here https://sls.hias.hants.gov.uk/course/view.php?id=165#section-4
as is the complete list of titles and their age rating.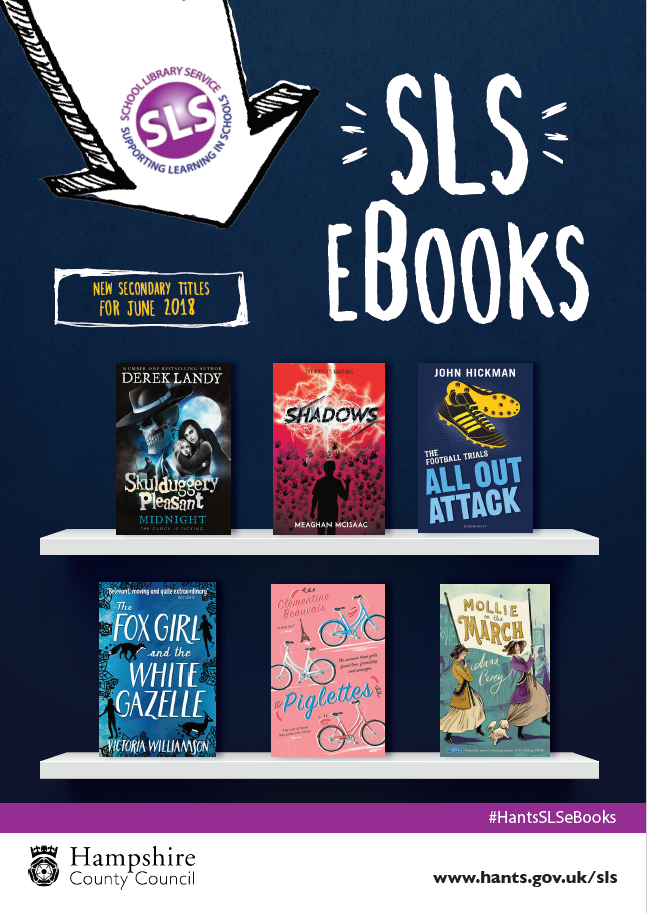 We have more eBook rollout sessions planned for the Autumn Term,
Tuesday 25th September, Winchester Discovery Centre,  13:00-16:00

Thursday 27th September, Fareham Library, 13:30-16:30

Thursday 4th October, South Ham Library 13:30-16:30

Tuesday 6th Novemeber, Winchester Discovery Centre, 09:30 - 12:30
For full details and to book your place, please click here, https://learningzone.hants.gov.uk/cas/CourseOverView.aspx?courseid=52696
Although this event is free of charge,we would still like delegates to book places through the Course administration in the normal way, so that we have an idea of numbers.
If you have any problems with the booking process, please contact SLS HQ on 01961 826660 and we will be happy to help you
NB Cancellations made less than 14 days before the course will incur full payment charges.
(Edited by Katie Thackray - original submission Friday, 13 July 2018, 1:53 PM)